Tuinen delen zit in de lift. Ook Vlaanderen ziet de meerwaarde, daarom geven de centrumsteden vanaf 1 mei 500 euro subsidie per m² op wat je aankoopt en als gedeelde tuin zal gebruiken. Was het maar waar … Dit is helaas een april mop.
wooncoop motiveert het delen van ruimtes en functies in haar woonprojecten. Delen is zowel ecologische, sociaal als economisch een meerwaarde. Waarom niet de gedeelde tuin meer motiveren? Van kleine stadstuintjes, waarbij de ommuring vaak alle zon wegneemt, grote groene binnen zones maken. Of binnen gebieden, die volgebouwd staan met garageboxen, omvormen tot een volkstuin onderhouden door de buurt. Sloop dus die muren. Weg met de omheining! Deel een zwembad, trampoline, speeltuin, grasmaaier, moestuin, … in plaats van elk verknocht te hangen aan eigen objecten en vierkante meters. Van delen word je gelukkiger.
& geslaagde voorbeelden bestaan!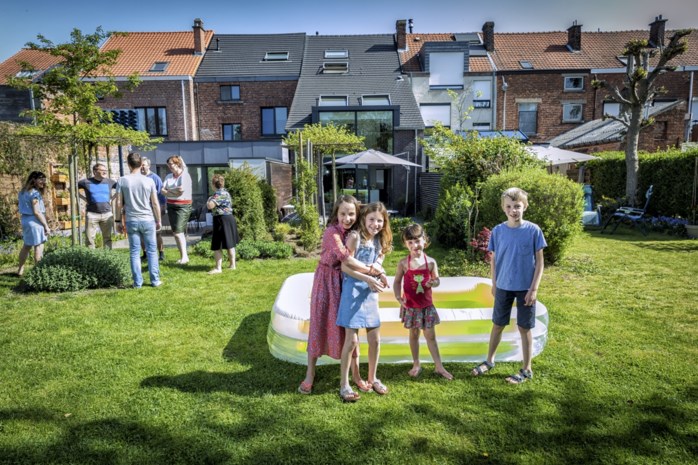 Wanneer je 'wooncoop' intypt in de zoekbalk in spotify kom je sinds deze maand op de podcast van de Planet B Show terecht. Daar mocht Karel Lootens (medeoprichter van wooncoop) de vraag 'Biedt wooncoop een nieuwe vorm van wonen aan?' beantwoorden. De host nodigt mensen uit die niet enkel durven nadenken over morgen, maar ook de maatschappelijke problemen aanpakken door bewust te ondernemen.
In heldere woorden uitgelegd wat wooncoop is.
Sfeerbeelden uit ons AlberThuis in Gent.
De film is er om te delen. 
Wie honger heeft naar meer kan zich aansluiten op één van onze infosessies.
De kogel is door de kerk. Op amper 6 weken tijd haalden wij 1,2 miljoen burgerkapitaal bij elkaar, voldoende om definitief het project Paterssite op te starten. Dank je wel aan alle coöperanten en investeerders die dit resultaat mee mogelijk gemaakt hebben. Als alles goed loopt, betrekken eind 2022 de eerste bewoners dit innovatieve woonproject in Sint-Niklaas. Wil je hier meer over weten of mee participeren? Kom dan zeker langs op onze eerstvolgende digitale infosessie op 10 december.