Enkele buren in Sint-Amandsberg staken de koppen bijeen om te zoeken hoe ze hun steentje kunnen bijdragen aan de woonnood van vluchtelingen. De buurtgroep 'De Volle Aflaat' was geboren. Hun droom : geld bijeenbrengen om één woning aan te kopen om die te verhuren aan een erkend vluchtelingengezin met kinderen. Na hun erkenning krijgen vluchtelingen heel weinig tijd om de opvang te verlaten. Die zoektocht naar een woning valt lelijk tegen. Vluchtelingen hebben meestal heel weinig middelen en het aanbod aan goedkope huurwoningen is veel kleiner dan de vraag. Bovendien kennen ze onze taal onvoldoende, een serieuze handicap op de huurmarkt.
Via wooncoop wordt in december een woning gekocht. Het startkapitaal werd in de buurt opgehaald, maar nu het huis is gekozen trekt de burengroep alle registers open. De komende 2 weken wordt nog 80.000€ extra gezocht. Met online infosessies op 21nov, 24nov en 26nov brengen we kandidaat-investeerders op de hoogte van het project. Wil je meer weten of investeren? Klik dan verder.
Volg de buurtgroep via https://www.facebook.com/DeVolleAflaat/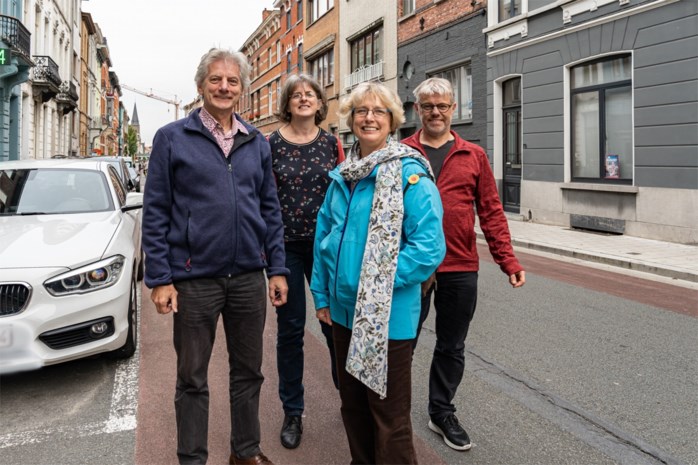 Wonen is een basisrecht voor iedereen. Buurtgroep De Volle Aflaat zet zich in voor nieuwkomers in Sint-Amandsberg. Zij spraken wooncoop aan om hun droom samen te realiseren. Concreet zoeken we vandaag kapitaal én een woning waar vluchtelingen nieuwkomers worden en zich veilig voelen. In het uitgebreid artikel van ORBIT vzw lees je hoe ook jij een steentje kan bijdragen. Of je kan terecht op onze projectpagina.